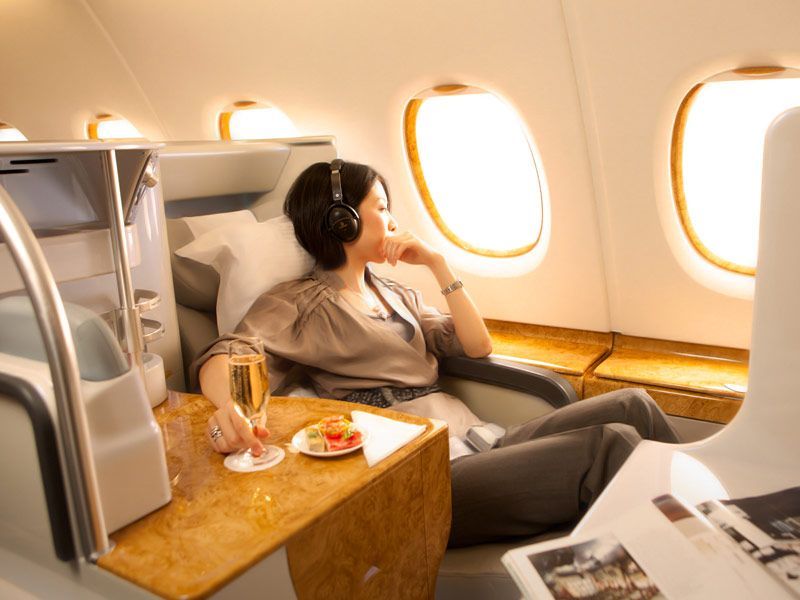 Emirates - a Business Class Experience
I am not always satisfied with articles on the business class experience of Emirates A380. As a travel agent I feel that there is so much more than the seating, the meal service and the Bar down the back, to report on.
My article won't finish with "Monett flew courtesy of Emirates Airways", because I didn't. Like all hardworking kiwis I bought my own ticket, so I fully appreciate the cost and why business class travel should be fabulous.
Emirates do very well in the New Zealand market because they know how to look after their travellers. It starts right at the beginning of your booking with bonus air miles, followed by Chauffeur drive pickup (with a mileage limitation) to take you from home to the airport, so you are there in good time to enjoy their excellent lounges. If you are travelling from Whitianga, like I do your journey has already started three hours earlier, so it is great to be able to refresh, maybe have some lunch and five minutes peace before you start that long journey. Plus being chauffeur driven to your arrival destination hotel makes the whole business of landing in another country rather easy.
If a business class journey doesn't have a good connection to your onward destination, in some instances, Emirates offer business class travellers complimentary hotel accommodation at Dubai until the next flight departs. If you do stopover en route to your destination, the chauffeur drive service is available to and from your stopover hotel and of course, they pick you up again to join your flight home.
back to top