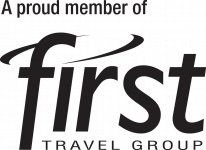 Formed in 1999, this is New Zealand's leading independent travel company made up of 55 long established, professional travel businesses located throughout New Zealand. Locally owned and operated the collective volume of the members enables FTG to negotiate the best tier one deals with all major suppliers both domestically and globally. Key partnerships with all major airlines and contracted relationships with international suppliers providing land and all other travel products ensures that FTG members have the ability to provide the best travel solutions possible. FTG members must be fully bonded with TAANZ.

TAANZ is a self regulating trade organisation working with its members to promote a Code of Ethics and Practice. Working with Service IQ to ensure staff achieve the required skills. All TAANZ members must meet strict membership and financial criteria and be subject to two financial reviews each year by the TAANZ Bonding Authority. All TAANZ members participate in the TAANZ Bonding Scheme for the protection of their clients.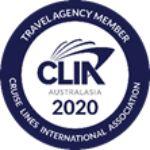 CLIA Accredited Travel Agents have completed additional training and educational opportunities to become a specialist in all levels of cruising. Our knowledge and personal experiences will save you hours of your own time researching the myriad of options. Our ability to recommend bespoke and unique options which can be personally tailored to suit your style and budget will enhance your overall experience by ensuring the vessel, the cruise itinerary and the style of cruise mode is perfectly matched to your needs. We are passionate about cruising, we have many of our consultants who have completed several different styles of vessels throughout very different destinations all around the globe – so we can be your most important information source when you are heading for the high seas!

YOU Travel partner with Allianz Partners to provide comprehensive Travel Insurance cover for all our clients. Allianz is part of the worlds largest global leader in Travel Insurance and assistance. Our clients can rely on 24/7 consistent service implemented by local expertise.
back to top