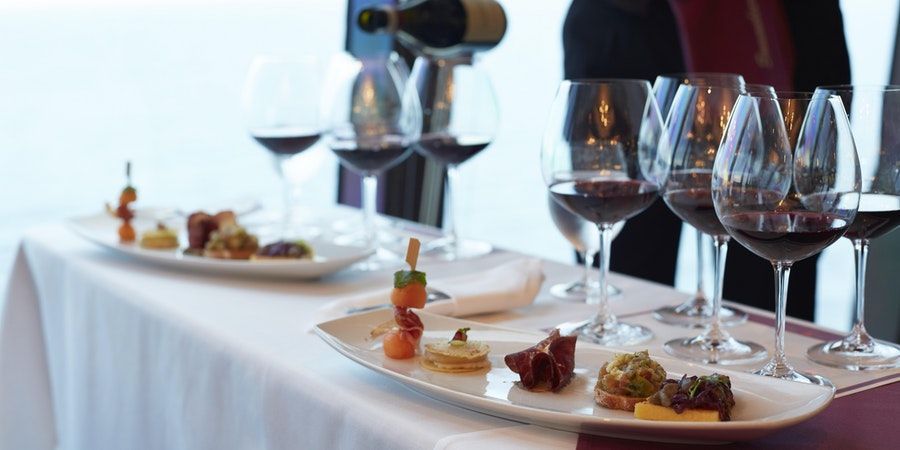 About Food & Wine Themed Cruises
The anticipation starts before you sail, the thought of relaxing days at Sea, the culinary delights, Family and friend time, planning and packing.
And when the day finally arrives it all starts with the Sailaway Deck Party of music and dancing around the pool on P & O's Pacific Pearl. The Sky Tower looks beautiful glistening in the Auckland Skyline as you cruise away for 3 days at Sea.
A little bit of research before you embark will ensure that you have an amazing time. In your Cabin or Stateroom you will find an on board Ship compendium, with all you need to know to make your Cruising life easy. There's a daily programme with information on where to register for the special events and, as most are for limited numbers only you should book straight away.
There will be Wine and Cheese pairing, Rum tasting or Cocktail classes, food demonstrations and cook offs with Celebrity Chefs. Some classes have a small charge but most of the food demonstrations are free. Programmes can clash so think about what you want to experience.
back to top